Organic Apricot Liqueur
34.00

CHF
Organic apricot liqueur is produced by the Walcher distillery in South Tyrol, Italy.
Made from certified organic apricots, this liqueur is of great finesse. The taste of the fruit is well marked and its pleasant sweetness makes it enjoyable at the end of the meal.
To be enjoyed fresh from the fridge.
Additional information
Alcohol content: 28%
Packaging: 0.7 L
Producer: Distilleria Walcher
Region/Country: Trentino-South Tyrol/Italy
In stock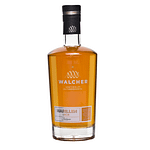 Organic Apricot Liqueur
34.00

CHF
In stock