Amaretto BIO Flower
35.00

CHF
Amaretto BIO Flower is a homemade almond liqueur.
Made from real bitter almonds, Madagascar vanilla, some of Peru's best cocoa beans and a wheat alcohol base. All ingredients are certified organic.
This exceptional liqueur can be enjoyed as it is with an ice cube in digestive or to make the best "Amaretto Sour" that you have tasted!
Additional Information
Alcohol content: 21 %
Packaging: 0.7 l
Producer: Distilleria Walcher
Region/Country: Tyrol/Italy
In stock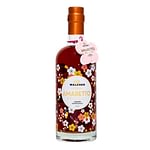 Amaretto BIO Flower
35.00

CHF
In stock